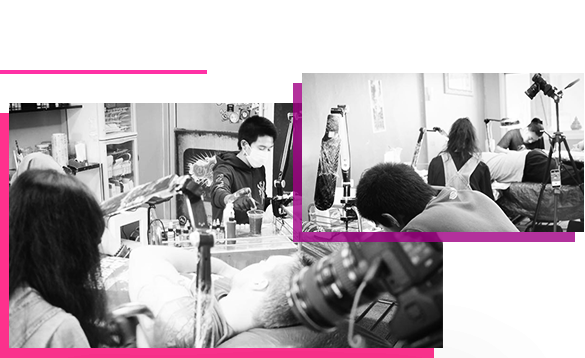 Welcome to Up2U Tattoo Studio Bangkok. A professional Tattoo studio which has won multiple prizes around the world since 2006. Up2u Tattoo Studio is located on Khaosan road, Bangkok Thailand and has been running for 16 years now. The designs are outstanding and unique. They can be created freehand by your own ideas or designed by our professional tattoo artists. All of our tattoo artists have at least 10-15 years experiences in tattooing and drawing to give you your perfect tattoo, which will stay with you forever.
Up2u Tattoo studio is always using top quality equipment. Tattoo ink and machines are all imported from the USA, Germany and etc. that accept by artists world wide. We are always using new needles, tips, gloves and ink which we will show you before you start your tattoo. This prevents diseases like HIV/Aids and Hepatitis B/C.
We have over 1,000 of the newest designs, and we can always make you your custom made design. Just tell us your ideas and it will be there for you in just a few hours or you can contact us by e-mail, facebook inbox message and our facebook fanpage to book the date and time in advance. Whether you like classic oriental Thai style, Sakyan style, Old school, New school, Maori, or just a fusion between European and Thai style mixed together. There is not a custom tattoo that we can't drawing for you. "You think it, we ink it."
We would like to thank you for all of our customers who visit us and we're hoping to see you back again